Hello and welcome. Firstly let me introduce myself, I am Miss Gribbin and I am the Head of Year 10.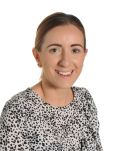 I have worked at Morecambe Bay Academy for 10 Years, initially as a Pastoral Support Worker and for the past 2 years as the Head of Year 10 and 11.
I am excited to take on the Year 10s this year, and I will continue to guide them through their GCSE years until they leave Year 11. I pride myself on building relationships with students, and their families, and on being an approachable and trusted adult within the school setting.
I am always incredibly proud of the students in my year group, and the excellent achievements that they make throughout their school years. I endeavour to support them towards the best possible outcomes and to be fully prepared for life after Morecambe Bay Academy.
Year 10 – Work Experience
Please read this document and watch the video to help you understand the work experience process.