Hello, I am Mrs Gribbin, Head of Year 10.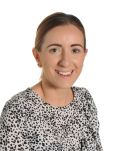 I have been a Pastoral Support Worker for 8 years at Morecambe and have been working with this year group, in particular, since the start of Year 9. I pride myself on building relationships with the pupils and being an approachable adult that they can trust to resolve problems and to support them in school. I am incredibly proud of all of my pupils and I want them to achieve the best possible outcomes when they sit their exams at the end of Year 11.
Rewards lunch with the principal
Huge congratulations to all of the Year 10 pupils who were invited to lunch with Mrs Michael this term. These pupils were highlighted due to outstanding effort grades across all subject areas which is a fantastic achievement to which we are all incredibly proud, well done!
Year 10 Reading Partners
I would also like to thank the Year 10 pupils who have served as Reading Partners to Year 7 pupils throughout the year. This scheme was completed at Easter and all pupils involved received certification and a celebration event during tutor time. Mrs Eastham has reported that the Year 10s were hardworking, dedicated and mature in their approach to helping the younger pupils.
Celebration Assembly
In the New Year, we held our first celebration assembly where we celebrated the achievements of the year group. Pupils were awarded certificates for their achievements both inside and outside of the classroom.
The future
Year 10 is a really important and exciting year for learning about the world of work and life beyond school. We have two events scheduled throughout the school year to help our pupils prepare for their future and gain essential skills.
Employability day – five dates throughout the year
The aim of Employability day is to help our pupils develop key skills that they will need for the world of work and to help them be successful in the future. These days are run by employers and cover important topics such as, work etiquette & manners, dress code and body language, digital footprint and local labour market information.  At the end of each day pupils will have a mock interview with an employer and will receive feedback about their interview.  Local and national employers will be delivering all sessions so pupils get up to date and relevant information of what employers are looking for.
Work Experience 15th – 19th July 2019
From 15th – 19th July everyone in year 10 will have the opportunity go out to a work experience placement for 5 days. We encourage pupils to 'self-place' as we believe the placement is more successful if the pupil has ownership over it. Working together with a company called 'Changing Education', the school Careers & Work Experience Co-ordinator will help you through every step of the process. In the past pupils have gone to large companies such as EDF Energy, BT, & the NHS, and many local placements in hairdressers, schools, web designers, gyms, cafes, mechanics and care homes to name but a few! Where will you go?!
Employability Day – Friday 21st June 2019
The final Year 10 Employability day will be held on Friday 21st June. All students in 10G, 10H and 10I should have brought letters home with information about this event. This is a great opportunity to meet employers and learn all kinds of skills for the workplace.
Year 10 Mocks – Monday 24th June – Tuesday 2nd July  2019
Year 10 mocks will run from Monday 24th June until Tuesday 2nd July. All students have been given their individual timetable and staff are distributing revision materials and revision checklists. Please encourage your child to revise at home and contact school if you have any concerns about mocks.
Work Experience Update
Time is running out for work experience placements, If you are still not sorted out please see Mrs Louth ASAP and she will arrange a suitable placement for you.