Hello, I am Mrs Gribbin, Head of Year 11.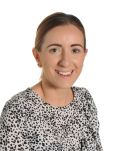 A farewell from Mrs Gribbin…
I am truly sad that Year 11 did not end in a way
That provided you all with the usual special day:
A leavers' assembly with ALL of you there,
Or the big Prom night and excuse for fab make-up and hair.
I miss you all popping into the office for a quick hello,
And being played Ed Sheeran on the school piano.
I miss the emails from staff boasting about your hard work,
And even being asked to rearrange a detention with a cheeky smirk.
I miss chats on the field, and dodging the football on the 3G,
And our Friday assemblies when all 235 of you I got to see.
I hope to see you all at a 'socially distanced' results day!
Please don't let the current climate get in the way
Of anything you had planned for a future that is bright
Because with hard work and focus it is all still in sight.
I will always be proud of you, Class of 2020
Stay safe
Be happy
Always be kind
And remember my favourite word- Resilience!
Mrs Gribbin
TBC soon – A collection date for Leaver's hoodies and a new Prom date