Hello, I am Mrs Gribbin, Head of Year 11.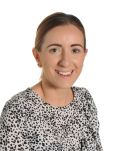 I have been a Pastoral Support Worker for 8 years at Morecambe and have been working with this year group, in particular, since the start of Year 9. I pride myself on building relationships with the pupils and being an approachable adult that they can trust to resolve problems and to support them in school. I am incredibly proud of all of my pupils and I want them to achieve the best possible outcomes when they sit their exams at the end of Year 11.
Key Dates for Year 11 Students
2/3/20: Mock examinations start (core subjects only)
11/5/20: GCSE Examinations start
25/6/20: Y11 prom
20/8/20: GCSE Results day
Careers and the Future
Individual Careers appointments will be scheduled throughout November to March. Mrs Louth will be doing these form by form starting with 11A students and all Year 11s will attend an appointment.
12/3/20: Careers Fair. Students will be taken over during the afternoon. Parents are also able to attend from 3.05pm if preferred.
Every Monday and Thursday 3– 4pm All throughout the year Mrs Louth will be free in the Library for any help you need with CV writing, application forms and anything else you may need.
Well Done
Congratulations to those students who enjoyed a rewards lunch with Ms Michael and Mrs Gribbin on Friday 10th January. These students were highlighted for outstanding effort grades in all areas. Well done!
We held our fourth celebration assembly on Monday 13th January. I would like to thank all students and parents who were able to attend the event. It is always incredibly enjoyable to celebrate the achievements and progress that Year 11 are making.
Attached below are copies of all recent letters to Year 11 Students.