Hello, I am Mrs Gribbin, Head of Year 11.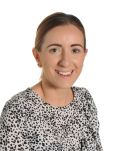 Key dates for Year 11 students:
19/11/19: Mock examinations start (all subjects)
8/1/20: Y11 Parents evening
2/3/20: Mock examinations start (core subjects only)
11/5/20: GCSE Examinations start
25/6/20: Y11 prom
20/8/20: GCSE Results day
Careers and the future:
Individual Careers appointments will be scheduled throughout November to March. Mrs Louth will be doing these form by form starting with 11A students and all Year 11s will attend an appointment.
12/3/20: Careers Fair. Students will be taken over during the afternoon. Parents are also able to attend from 3.05pm if preferred.
Every Monday and Thursday 3– 4pm All throughout the year Mrs Louth will be free in the Library for any help you need with CV writing, application forms and anything else you may need.
Well done:
Congratulations to those students who enjoyed a rewards lunch with Ms Michael and Mrs Gribbin on Tuesday 15th October. These students were highlighted for outstanding effort grades in all areas. Well done!